Update March 2023:
Sadly Balance Box no longer exist. They were acquired by
Food Hak
in January 2023.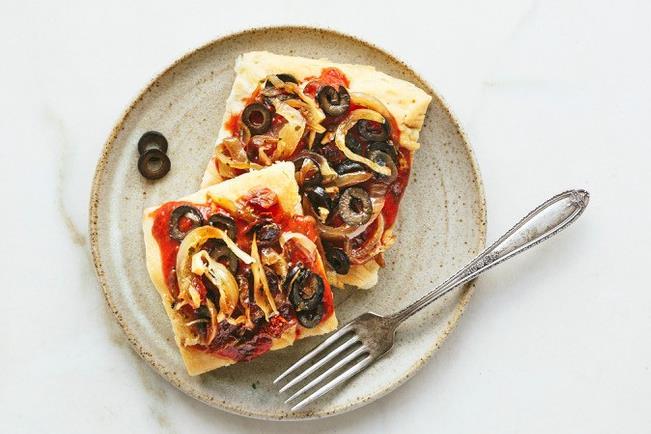 ---
What is Balance Box
It's now January 2022. I had a fantastic 2021 and made a tonne of progress with my weight loss goals. Then I relaxed a bit towards the end of the year and took a long break. That's fine, occasional breaks are good - but now it's time to stop resting and get back to work with things.
So to kick start my weight loss journey for this year I've decided to try a Balance Box.
Balance Box offer a small discount for new customers. Simply use the code EASY22 when placing your first order to get a £22 discount.
Fully prepared meals
Balance Box are a bit different from the previous recipe boxes I have been using. In fact, Balance Box are not technically a recipe box at all. Whereas Mindful Chef, Riverford Organic and Abel & Cole all provide you with a box full of raw ingredients, with Balance Box everything is already cooked and portioned up. There's no chopping, no prepping, no lengthy cooking, and barely even any washing up to do. You literally just have to reheat the meals that are provided to you, either in the oven or microwave, depending on your preference.
A complete menu
The other main difference with the Balance Box is that they provide not only your evening meal, but your entire food menu for each day - breakfast, lunch, dinner and snacks.
A sensible weight loss plan
Low carb and ketogenic weight loss plans have gained a lot of popularity in recent years, and are often seen as a quick way to lose a lot of weight. However, as the article below points out, these diets can cause health problems such as nausea, bad breath and kidney disease, and are probably not sustainable as a long-term approach to healthy eating and weight loss.
Instead, Balance Box is based on the much more sensible and sustainable principles of calorie control, combined with balancing a wide range of nutrients from all of the different food groups.
Choosing my Balance Box meal plan
Eager to get started with my healthy eating for the new year, I head on over to the Balance Box website and click on the 'order now' button. The website presents me with a choice of four different diet plans:
Classic Box (unrestricted food choices)
Pescatarian Box (no meat)
Vegetarian Box (no meat or fish)
Free from Box (no meat, fish, dairy or gluten)
Although I'm quite curious to try all of the boxes at some point, for my first order I opt for the Classic Box. The website tells me that this is the most popular choice, and is 'perfect for people who enjoy eating everything.'
Two different portion sizes
After selecting the Classic Box I'm presented with another choice; it turns out that each box can be ordered in a choice of two different portion sizes:
The 'Market Plan' consisting of 1700 - 1800 calories per day
The 'Lighter Plan' consisting of 1200 - 1300 calories per day
Thinking about weight loss in terms of calories
Over the last year of my weight loss journey, I've never really thought about things in terms of calories. Instead, I've just concentrated on cutting out sugary, unhealthy snacks and processed foods, and eating three healthy meals a day. I have no idea how many calories I normally consume, so it takes quite a lot of thinking before I finally decide on which plan to go for. Balance Box do have a useful page with a BMI calculator and some information on which plan to choose based on your BMI, lifestyle and goals.
The calculator tells me that as my BMI is within the normal range I should choose the Lighter Plan if I wish to lose weight.
I'm still not completely convinced.
On the one hand, I have put on some weight over Christmas and during my two month break. I do want to really kick start my weight loss this week, get back on track with my weight loss journey, and hit 3 kilos of weight loss within 8 weeks. So perhaps the Lighter Plan would be best. On the other hand, I'm starting back with exercise and personal training this week, so it's going to be a fairly intensive week in terms of activity levels. Exercise burns calories - and also makes me very hungry! Perhaps, considering the amount of exercise I'll be doing, I'd be better off with the Market Plan...
My strong desire to really kick start my weight loss for this year wins out in the end and I decide to go for the Lighter Plan.
🤔
Is 1200 calories enough?
A week or so later I decided to do some more extensive research into calorie requirements. As it turns out, 1200 calories is barely enough if you're a physically active person. 1200 calories is enough to support weight loss for a sedentary person but would leave a physically active person feeling lethargic over time.
I ended up adding in a little more cereal to my week to support those days where I was exercising heavily. With the extra cereal, I worked out that my overall daily calorie intake for each day was fairly close to the 1700 calories of the Market Plan anyway - and I still lost some weight this week.
So in retrospect, with an active lifestyle, I think I should have gone for the Market Plan, not the Lighter Plan.
A set menu
Notably, there is no option to pick and choose the specific contents of a Balance Box meal plan. The weekly menu for each plan is fixed, so if you're a fussy eater, then that's just tough!
I don't think this is a bad thing though. It's good to expand our boundaries and try things we think we don't, or may not like. Over the last year of ordering weekly recipe boxes, I've discovered so many new ingredients, as well as tried food that I previously thought I didn't like, only to find that actually, I do quite like those things that I thought I didn't like after all! And as is suggested in the FAQs, if you don't like a particular ingredient, you can simply replace it with something else yourself.
How much does a Balance Box cost?
The Balance Box comes at a premium price. Depending on whether you sign up for a subscription or a one off box, and depending on whether you choose the Lighter Plan (1200 - 1300 calories per day) or the Market Plan (1700 - 1800 calories per day), a Balance Box will cost you between £24.99 per day and £35.99 per day.
My final order consists of a one off box, the Lighter Plan and the 7 day menu option. The total cost for this is £261.83. To ensure the freshness of the food, the delivery is split into two - a 4 day box is to be delivered to me on Sunday, then a 3 day box will be delivered on Thursday.
To see the full breakdown of the Balance Box pricing structure check out their pricing page.
My Balance Box arrives!
My Balance Box arrives as promised on the Sunday afternoon, packaged in plenty of cardboard, some ice packs to keep the contents cool, and plastic pots for the meals.
Is Balance Box packaging recyclable and eco friendly?
When first considering whether or not to order a Balance Box I was slightly put off by the fact that the meals come packaged in lots of plastic tubs. It didn't seem to me like they were particularly concerned with eco-friendly, recyclable packaging.
Also, unlike many companies in these days of global warming and climate change, there is no obvious or extensive information on their website, explaining what they are doing in terms of sustainability and recycling.
That said, I did find a small amount of information on their packaging and recycling hidden away in the FAQs, and as it turns out, almost all of the packaging is fully recyclable.
Here's a short video from YouTube where Jennifer Irvine, the founder of Balance Box, explains her stance on packaging and recycling. The video explains why plastic pots are the best option for keeping the food fresh and how the plastic is high grade, BPA free plastic - the best type for recycling.
[Update 2023: this video has now been removed from YouTube]
What's in the box?
As I delve into my box I'm presented with menu cards, which tell me exactly what I'm going to be eating each day - I love how easy, effortless and time-saving this week is clearly going to be!
The menu also gives me a breakdown of the nutritional information for each meal, including the calories, carbs, protein, fats, salt & sugars. I can also see from the menu that the main difference between the Lighter Plan and the Market Plan is the portion size for breakfast and lunch. These two meals seem to be roughly twice the size on the Market Plan, whereas the evening meal portion size stays the same on both plans.
In addition to the menu cards I've got some little bits and bobs wrapped in paper bags - pieces of fruit, snack bars, small accompaniments...
Finally, I've of course got the main meals themselves, securely packaged in sturdy looking and clearly labelled plastic tubs.
A review of my Balance Box meals
The most exciting part of this is going to be testing out how these meals taste - and I don't have long to wait for that. The menu plan starts from first thing on Monday morning.
Monday's menu
Breakfast: Monday morning arrives, I hop on down to the kitchen and muse over my menu, eager to find out what I have for breakfast today. Mango & Chia Seed Yoghurt & Granola Muesli is today's offering. As I'm so time-conscious, I tend to have the same simple things for breakfast most mornings - either a bowl of muesli with oat milk, or two Weetabix with oat milk - healthy, but plain and boring on a regular basis! The mango yoghurt's bold and bright colour is matched by it's lively and vibrant flavour - It's so refreshing to have something more interesting for breakfast today.
Lunch, my menu tells me, is Vietnamese Tofu & Asian Quinoa Salad. However, I'm fairly certain that the lunch I'm presented with is not tofu - it looks very much like some sort of beef salad to me...
I dive into my apparently-tofu, disguised-as-beef salad, and whatever it is, it tastes amazing. I tend to think that salads are boring and not very filling. That's not the case here though. The beef is luxuriously soft, the dressing is tangy, and the vegetables fresh, crisp and flavoursome. It's good to have something more interesting than my usual scrambled, poached or boiled eggs for lunch today.
💡
A menu error...
A little later in the day I notice that Wednesday's lunch is down on the menu as an Oriental Beef Salad - this is definitely what I've got today! I think there must have just been some misprinting on the menu this week...
Dinner is Caribbean Casserole. I always think things taste better heated in the oven rather than the microwave, so I decant the Caribbean Casserole into an oven-proof dish & allow it to warm through in the oven for 25 minutes or so, as per the instructions on the menu. It tastes lovely and fresh, and I can see that I'm getting a wide range of colour and nutrition from all of those vegetables. I'm just a little worried that the small portion size may leave me feeling hungry later in the evening...
Finally, today's Snacks include an apple, a nut and seed mix, and a 'bliss' bar (containing cashews, dates, desiccated coconut, cocoa powder and coconut oil).
💡
A note on the nuts...
According to the menu instructions, I was supposed to choose just one of the four packs of nuts as a snack each day. I just couldn't decide between the different nuts though, so ended up mixing them all together in a bowl, which I intend to last me the full four days!
A healthy baked apple, cinnamon & nutmeg snack
I've never been very good at eating fruit. Somehow eating fruit always seems a bit boring. It occurs to me that it might be an idea to bake the apple, to make it more tasty.
So I slice the apple, melt just a small knob of butter in a pan, then add the apple pieces to the pan, along with some nutmeg and cinnamon. I stir everything together until the pieces are coated, finally transferring everything to a dish in the oven, allowing the apple pieces to bake for 20 minutes on a low heat.
The result is amazing.
The cooking brings out the natural sweetness of the fruit, and now my boring apple snack tastes more like eating a delicious apple pie - just without any of the unhealthy added sugar or pastry casing! I'm thinking I may try something similar with the pear for tomorrow's snack...
The rest of week
I won't bore you with a complete breakdown of every meal I had for the rest of the week - here are just some quick highlights...
How much weight did I lose on the Balance Box classic plan?
I dropped half a kilo over the week, which is a good thing - especially after all of my Christmas over-indulgence. However, after having spent the last year of my weight loss journey religiously weighing myself on an almost daily basis, I'm very well aware that it's difficult to draw any real conclusions from just a week. So many other factors can cause fluctuations over such a short time frame, and to get a more accurate idea, I probably should have signed up to a 4 week subscription.
I do strongly suspect though, that someone just starting out with weight loss would lose a lot more weight, more quickly. That was certainly my own experience when I first started eating healthily and exercising a year ago - for the first few weeks the kilos just fell off! However, now that I really only have a couple of kilos left to shift to reach my ideal weight, everything does seem to take a lot more effort, and happens a lot more slowly.
Variety in the diet
I think the biggest benefit I've got out of the Balance Box this week is not so much the weight loss - as I mentioned above, I've already lost most of the weight I need to lose anyway - instead, it is the massively increased variety that the Balance Box has brought into my diet this week.
It's a well known fact that variety in the diet is so important for good health. We're so often told that we should 'eat the colours of the rainbow' in reference to eating a wide range of fruit and veg, and as I mentioned previously, whilst I've successfully lost a lot of weight over the last year, my breakfasts and lunches have been very plain, repetitive and boring.
Inspiring salads
I used to think that salads were boring and not very filling. Balance Box has changed my perception on this. The lunch time salads I've eaten this week have been packed full of different vegetables, pulses, colours and flavours, and have left me feeling contentedly full. Even if I were never to buy a Balance Box again I have at least been inspired with ideas on how to add more variety - and therefore more nutrition - when preparing my own breakfasts and lunches.
Feeling good
After a week of eating Balance Box meals I do feel really good. I feel light and energetic, and somehow my stomach just feels settled. Again, it's difficult to draw any definite conclusions after just one week, but I strongly suspect that the increased variety in my diet this week is at least partly responsible for making me feel so good.
Portion control
Another benefit I've gained from my week of Balance Box meals, is a better understanding of portion sizes. The Balance Box dinners are general slightly smaller in size compared to what I would normally eat, and the lunches are actually slightly larger than what I would normally eat.
Whilst I'm no expert, now that I think about it, this does seem to make good sense - it seems logical to eat more during the day time, whilst still active and expending energy. It also seems logical to eat less in the evening when the body is winding down and slowing down, ready for sleep.
I was worried at the beginning of the week that perhaps the smaller dinners would leave me feeling hungry. I can now say, this definitely hasn't been the case at all. As I mentioned above, variety seems to be the more important thing. As long as the dinners are 'the right dinners' - recipes containing a wide variety of different nutrients, then hunger doesn't seem to be a problem.
The final verdict on the Balance Box
I loved my Balance Box. It made me feel great, I lost weight and I saved so much time this week. At £261.81 per week I won't be ordering a balance box on a regular basis - spending around £1000 per month on food is out of my budget. That said, if I did have more disposable cash, I'd definitely order a Balance Box on a more regular basis - perhaps not every week, as I do love all of the other recipe boxes I've tried so far, and I'm keen to keep trying others, to see what else is out there - but definitely on a relatively regular basis.
Balance Box is best for...
I'd say it's best for people with a large disposable income who want to eat healthily, people lacking in time who want healthy food with minimal prep time, or people wanting to kick start their weight loss and healthy eating habits with a one-off or occasional purchase.
Balance Box new customer offers
Balance Box currently offer a small discount for new customers. If you're interested in trying out a Balance Box for yourself, simply use the code EASY22 when placing your first order to get a £22 discount.
You may also like