Ping!
Ping! goes my phone.
It's a WhatsApp message from my PT.
"Good morning Lisa! So what is the verdict on the core this morning?! "
I can sense his excitement on this somewhat dreary Tuesday morning. I know he's desperate to hear that I'm sore and in pain after all of the core exercises he took delight in putting me through during yesterday's gym session.
"I don't feel anything?!" I reply
"What!!! 🤬 I'm screaming at my phone right now!" he replies.
"Sorry!!!" I say, feeling rather smug.
---
Smugness.
It is now Wednesday morning and I've just met up with my PT for another training session.
"My core still feels fine today!" I say, filled with smugness.
"You seem overly-happy about that!" he says.
"Well, you seem overly-disappointed about it!" I say.
---
Crunch.
Perhaps I should have lied and said that I'm very sore and in loads of pain, actually - because it now seems that my PT is more fired up than ever to create the pain in my core that he longs to see.
He has me doing leg swings, stomach crunches, crunch pulses, crunch rope climbs, crunch twists - just far too many things with the word 'crunch' in! I'm made to repeat each exercise multiple times, until I'm crying out in pain, and barely able to keep going.
The session finally ends.
"Don't forget to let me know how you're feeling tomorrow!" he says, his eyes eagerly glistening in the hope that he's finally achieved his mission of destroying my core.
---
Pilates with Amy Stubbs
This week's Yoga with Kassandra email newsletter informs me that there is a new set of video workouts available on her website - Pilates with Amy Stubbs. I don't really know a lot about Pilates, but a quick bit of research on Google informs me that Pilates focuses on building core strength.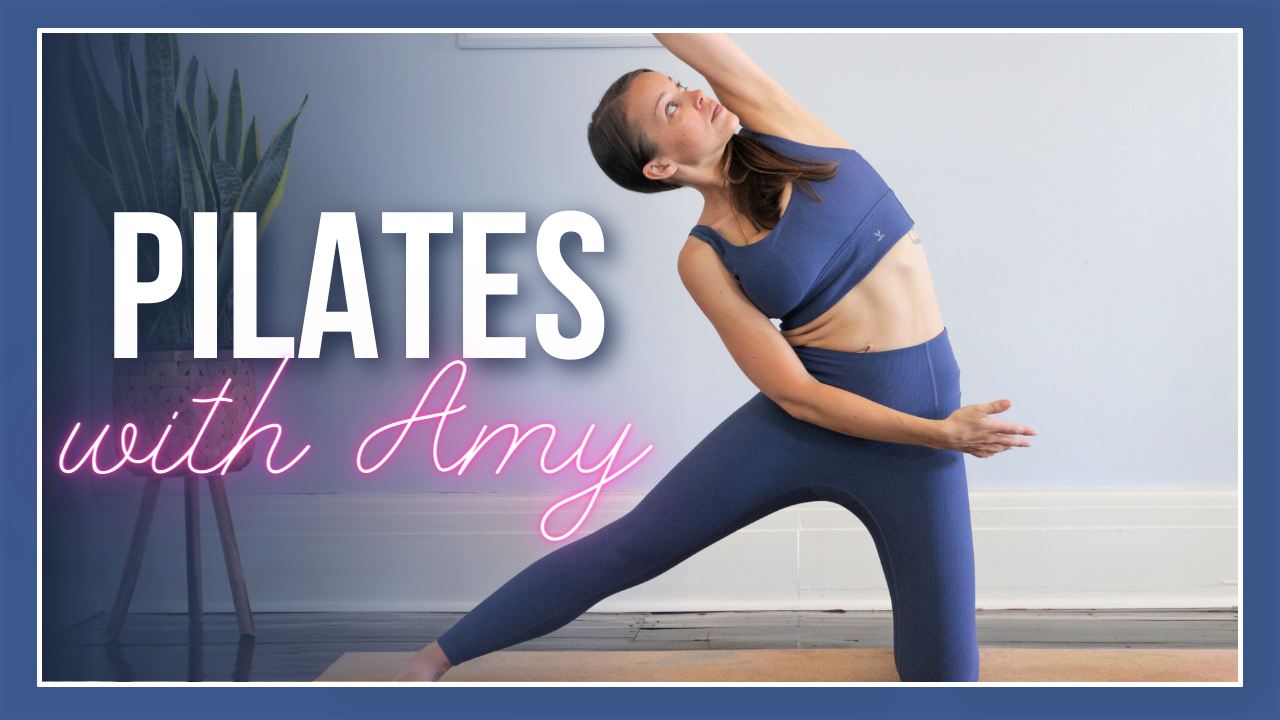 On reflection, perhaps it is time that I up my own efforts on working my core. My PT seems to be trying so hard to 'engage my core' - yet I still seem to be struggling to properly activate and engage with those muscles.
So I decide to finish this week by giving the Pilates videos a try. I have to say, they're not as enjoyable and relaxing as yoga - the poses are a lot more active, sweaty and hard work - but I guess that's the point.
The style of teaching is excellent though - and Amy has a beautiful voice! I can feel the soreness in my core after completing the videos - I'd definitely recommend giving them a try!
Weekly food diary
This week I have been eating...
Up next: my weight loss journey week 33